Weekend Glitz | Crystal Wu 8 Apr 2022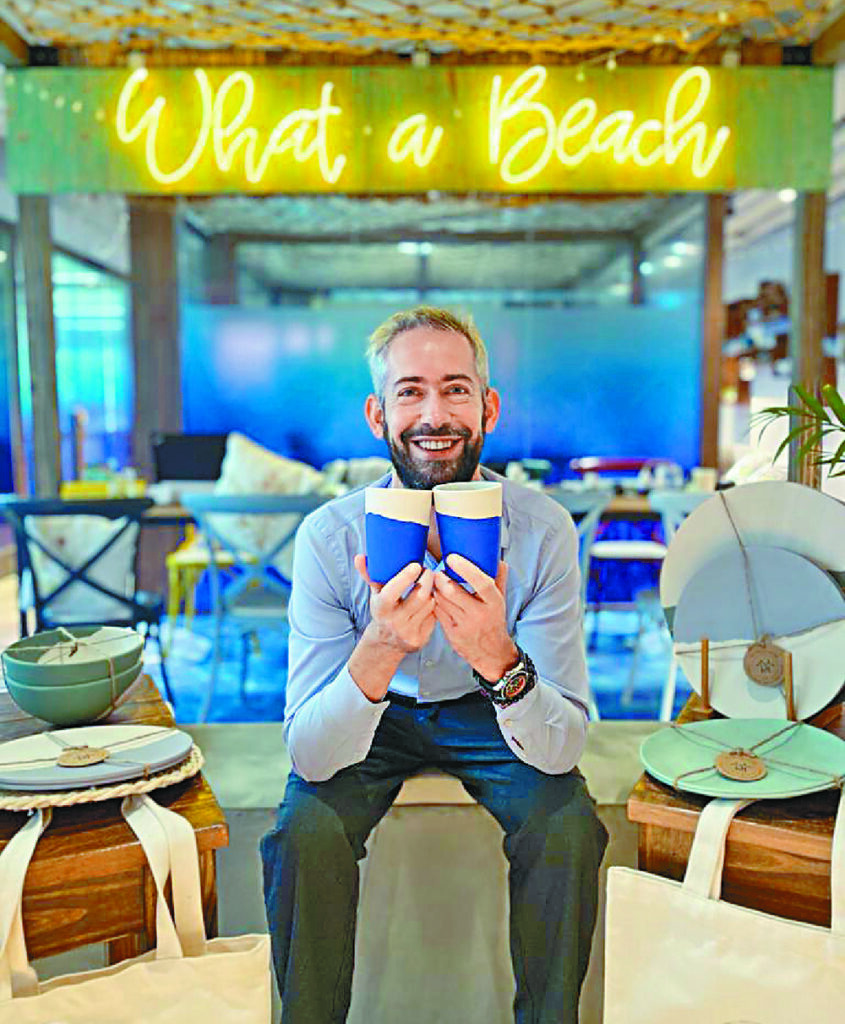 TaKe Group founder Rob Davenport hopes to take a common Hong Kong plant and make it a powerful tool for sustainability.
Growing up in the Cheshire countryside, Davenport recalls his childhood was "very much about nature and sustainability."
He said: "I was taught from an early age how to respect the land. There is a system in the UK called allotments – essentially pieces of ground that you rent to grow various vegetables and fruits."
Every year, his father would grow tomatoes and harvest enough to share with friends and family. It was also where Davenport was first introduced to bamboo, which the tomato trellises were made of.
"The bamboo was very straight, lightweight and durable, and we would use the same canes every year. Over and over again these canes would come out and they don't perish."
Entrepreneurship also began early for Davenport. He would spend his pocket money in secondary school to buy sweets and sell them to his classmates.
He started his first business at 22 selling e-sport equipment. He then started his next venture with kitchen appliances and cookware due to his interest in food and cooking.
"The last 15 years have been about running different businesses that are very close to my heart and that I am passionate about."
His houseware business led him to visit Asia. The business has factories in Ningbo and Guangdong and he would visit Hong Kong on business trips. He set up an office in 2017 and moved to the city in 2019.
"There are very few places in the world where you can leave your office at 1pm, go for a hike and one hour later you are on a beautiful beach, before returning to office. Because I work multiple time zones, that yin and yang – work-life balance – is very important to me."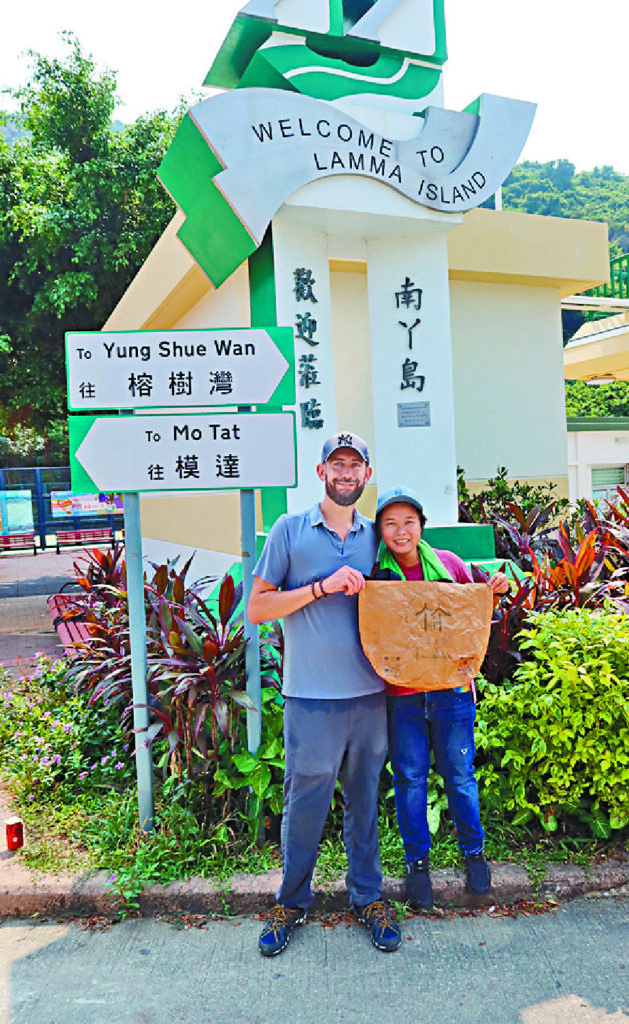 The idea of TaKe came from Davenport's love of sport. He enjoys hiking and dragon boating in Hong Kong. His dragon boat team, Green Dragons, picks up plastics from the sea and the beach after the paddle.
Thinking of a solution to the plastic pollution problem, he stumbled upon the perfect solution during his hikes when he saw bamboo growing in the countryside.
"Hong Kong has not been maximizing the benefits of this material," he said.
"Hongkongers love to eat and drink, everyone loves takeaways and going to restaurants, so the two fit well. We have 7.4 million people who are hungry and thirsty, we have bamboo growing in our urban environment, we have land that is available. It is a win-win."
Using the Japanese word for bamboo, Davenport founded the TaKe Group – a lifestyle brand and foundation – in 2020.
"Bamboo is one of the fastest-growing materials and can grow up to a meter a day. It is durable and friendly to the Earth as it is not very demanding in terms of soil and plantation factors."
There are two lines under TaKe Lifestyle that focus on tableware and takeaway containers. A line of children's toys will be released soon.
But Davenport aims to create more than products; he wants to build a cycle that involves individuals and businesses. "One of the tag lines of the foundation is 'Planting prosperity in Hong Kong.' Prosperity can have a meaning outside of wealth. We want to give something back to the local community," he said. "Each time we sell something, we put money back in the foundation."
The profit will go into growing more bamboo – creating a self-sustaining chain. "We want to be growing the bamboo, soaking up CO2, creating jobs, releasing oxygen, giving products that people can use again and again, and at the end of the life cycle, when it goes back to nature, it biodegrades faster than anything else."
The brand's first bamboo farm hires local villagers with priority given to the disadvantaged and the elderly. The farms can also serve as a carbon-offset program for businesses in Hong Kong.
Davenport also places emphasis on education. Some of the education initiatives include collaborating with local tertiary institutions and working with developers to plant bamboo in the urban environment and providing QR codes of knowledge.
"Sustainability has a cost, so we need to educate people on what bamboo can do for them, their families and future generations."